Setup 2.4 Ghz : Virgin Media Hub 3.0
 Setup 2.4 Ghz : Virgin Media Hub 3.0
This guide will show you how to setup 2.4 GHz on your Virgin Media Hub 3.0
Step 1)
Open a web browser and type "192.168.0.1" into the URL bar then press [Return]/[Enter] to load the webpage.
When the page loads, login using the router's admin credentials and select > Advanced Settings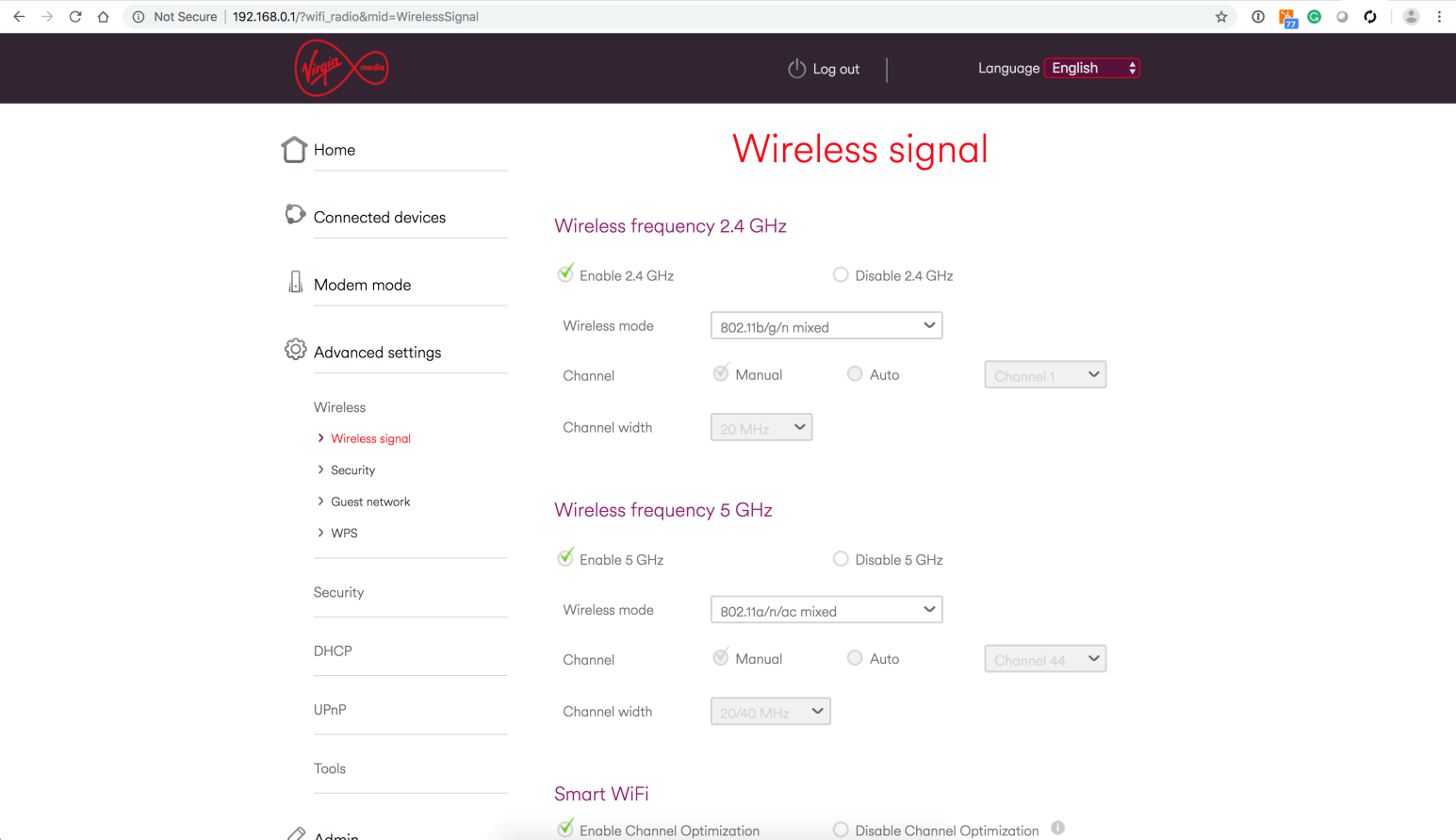 Step 2 . ) Locate the "Wireless Signal" settings option and enable the "2.4 GHz" option. For maximum compatibility, ensure that the 5 GHz box is disabled.
Note Wireless mode: 802.11b/g/n mixed is the optimal mode.
Step 3)
Once "disable 5Ghz hgas been selected you can select the "Manual" Channel. Please select a number from 1-12 Then press "Apply Changes"
Step 4)
Once your router has restarted and you're able to access the Internet again you can proceed to setup your WIFI device.